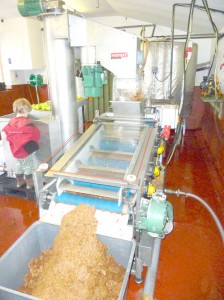 Jump to Jobs page
a place to exchange orchard products and equipment
We know that many people have a lot of fruit lying on the ground each season, just going to waste.  It's a real pity, because other people are wanting to use home grown fruit.
We hope that this will help join up those people and groups that have Offers and Wants in the context of orchards, their produce and their management.  We are trying to do this in a way that has a minimal 'transaction cost' – in other words that is simple and easy.
Terms of Use:  
 We take no responsibility for the content of external websites that are linked here.
 We take no responsibility for the goods or services and other items offered or wanted, and do not endorse any parties, goods, services or items.
 We are merely providing a service to highlight Offers and Wants in the context of orchards.  We are not a party to any contract that may be entered into by users of this website or linked website herein.  We take no responsibility whatsoever for any such contracts.
Offers 
Scottish-grown fruit trees.   Most fruit trees sold in Scotland come from down south, and some suppliers call them Scottish because some of them are Scottish varieties.  Some people have found this misleading.   However, the growers listed below supply trees they have grown themselves in Scotland.  The genuine article . . .
Andrew Lear's got a great selection of varieties for this planting season.  His full list downloads at plantsandapples.com
Tweed Valley Fruit trees also have a limited selection for this season.  Full list of varieties downloads at tweedvalleyfruittrees.com
Wants 
Contact us if you have an item to add here
For a UK wide service: http://www.orchardmarketplace.org.uk
This website is run by the Gloucestershire Orchard Group, but serves the whole of the UK.  Users need to register, but it is free to use.
If you prefer to use another mechanism, including auction sites like eBay, you can send us a copy of the link to the item & details, and we can list it here for you.   Send to   marketplace@orchardrevival.org.uk
Currently this service is provided gratis.  Updated weekly in the season.